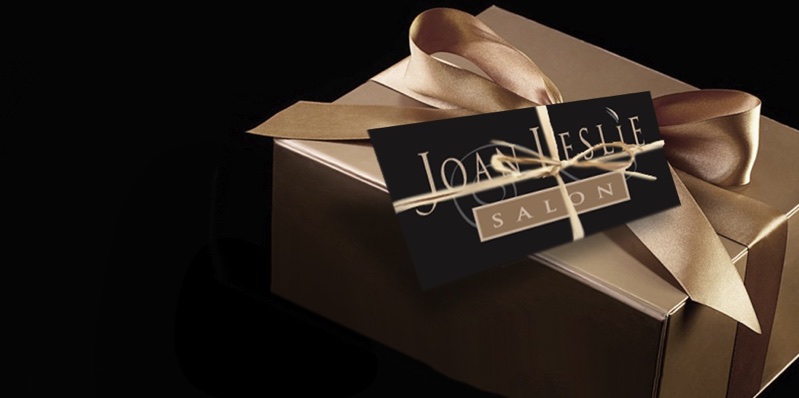 Give a Joan Leslie Salon Gift Certificate,
The Perfect Gift for Any Special Occasion.
Giving a gift certificate from Joan Leslie Salon is a great idea for any gift occasion.
Our Gift Certificates are available for any service offered from any of our individual stylists.
They are available for any amount you wish and are redeemable toward hair care or hair care products.
Just ask one of our service providers and they will happy to assist you.